Welcome To Our Restaurant
The 7 Wok restaurant offers a friendly, relaxed atmosphere coupled with the most authentic and finest Oriental cuisine.
The Fusion Wok kitchen benefits from a dedicated team of Master Chefs who have created a number of key signature dishes.
With an ever changing menu, prepared with the freshest ingredients and authentic spices, you can be assured that no two visits to 7Wok will be the same. See our menu page for more details.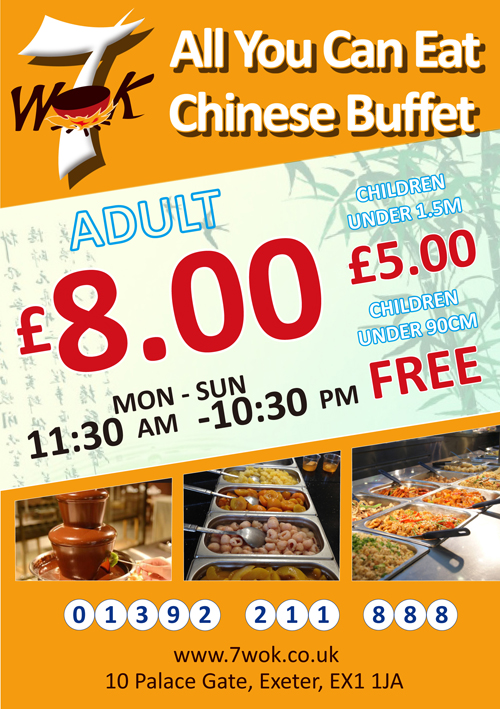 ALL-YOU-CAN-Eat buffet forever!More than 50 dishes to chose from...
Close to the shopping centre.Just 2 minutes walk from Exeter Cathedral.
Our Comprehensively stocked har serves beers,wines,spirits,cocktails.hot and soft drinks from around the world.
Friendly,well trained and courteous staff
The great selection of desserts including cheese cake,eton mess,pudding,ice-cream,fresh fruits and so much more.
Perfect for couples, dining indvidually, small groups and big parties!