All you can eat - all day buffet at 7WOK!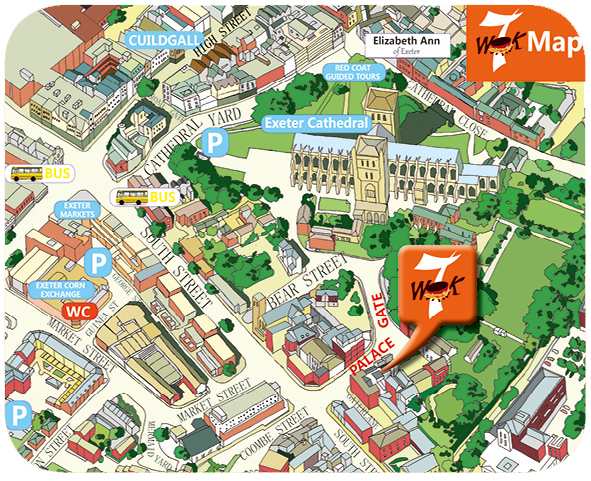 About us 7 Wok is a widely acclaimed Chinese buffet restaurant that is operating a successful restaurant in Exeter.
The cornerstone of our success is our dedication to promoting authentic Chinese food and real Chinese cuisine aesthetics and our amiable customer service.
At 7 Wok, we are constantly looking for nothing but the best suitable ingredients for our authentic Chinese recipes.
Our chefs delicately combine the traditional Chinese cooking techniques, spices and flavours to create delicious authentic Chinese cuisine.
The real beauty of our dishes is that they are not only beautifully presented but also bring together colour, aroma and taste of real Chinese food.
Our recipes are elaborately selected to offer our customers a great array of different Chinese food at one price - We not only update our menus regularly but also introduce seasonal and innovative dishes, which helps keep the dining experience in our restaurants fresh and exciting.
All day - every day As an added treat our restaurant offers varied cuisine, which you can enjoy asour chefs turn raw ingredients into aromatic, sizzling and tasty meals.
Our restaurant is stylishly designed with simple yet elegant style.
Our approach exudes the modern artistic elements of design, which gives our customers a unique, exotic and enchanting dining environment.
At 7 Wok, each member of our team is dedicated to offer our customers memorable experience. We pride ourselves in our efficient, friendly and courteous manner when serving our customers. We are committed to turning your visit into an ultimate dining experience you will remember.